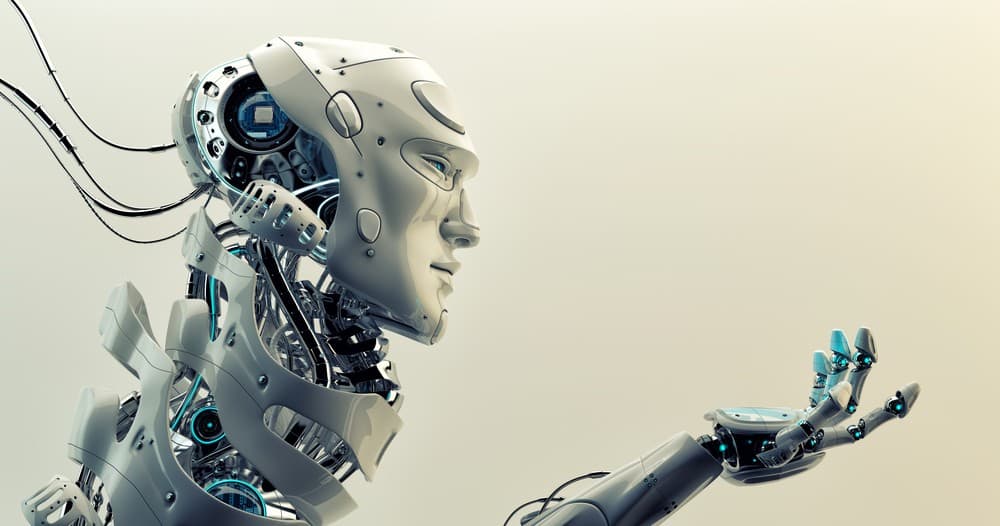 07 Dec

Autonomous Algorithmic Trading Platforms

Algorithmic trading has taken a huge front seat in the investment sector this week. Clearpool has secured a massive $8 million investment from Edison. Clearpool is one of the leading investment firms that is utilizing algorithmic trading on a regular basis. Not only has Clearpool group utilized algorithmic trading for many years but its recent adoption of autonomous private label electronic algorithmic trading platforms for its clients has absolutely skyrocketed.
1. Clearpool and the past
Clearpool recently saw a huge influx of new clients that were interested in using tools such as algorithmic trading as part of their investment strategy. Clearpool now utilizes a variety of tools including cloud-based infrastructure to develop algorithmic platforms for electronic trading. Cloud-based software ensures that clients can get access to their portfolio and regular updates on their trading platform where ever they may be. It's through the development of this cloud-based technology that Clearpool has created such an interest.
2. The investment from Edison
This feature investment from Edison partners will only capture a minority investment in Clearpool but it does demonstrate the value and capabilities of algorithmic trading. Currently the funding of this investment will be allocated to developing faster technological solutions which could create faster reaction times on trades as well as increase the client service experience. With more and more of Clearpool's clients looking to autonomous trading platforms this could lead to massive savings when it comes to brokerage as well as systems which can be highly calibrated for maximizing profits. Currently there also isn't much in the way of regulatory concerns associated with algorithmic trading using autonomous means either but this could change following the improvements that Clearpool makes to their system.
3. Edison changing its strategy
Edison has over 29 years of experience in the industry helping executive teams and CEO's with expansion capital. Throughout its extensive history Edison has provided a holistic approach to nurturing innovation and finances technology products from $5-$20 million regularly. Although Edison's current company portfolio exceeds $5 billion and the company itself is made up of a multinational team Clearpool represents one of the most exciting new platforms for the future of trading and investment. Although Edison is certainly investing in Clearpool as a play for the future they do have some experience investing in financial tech, enterprise IT and marketing software.
4. Clearpool and its technology
Clearpool was founded in 2012 based out of New York and since its launch it has continued to produce trading software and evolving state-of-the-art trading solutions that have helped investors worldwide to create a more competitive investment landscape. Clearpool even works as its own independent Dealer-Broker agency showcasing its trading platform and algorithmic trading strategy with proven results. As well as giving clients quick access to autonomous algorithmic solutions on both buy and sell side investments the private label electronic algorithmic trading platform that the company has developed can enhance liquidity interaction and improve fill rates with its order aggregation and queuing technology. The strategy and tools that Clearpool has developed or faster than any trader on the market and they can interact with a variety of custom built platforms to ensure an amazing return on investment. Clearpool plans on expanding this technology to empower its client base with more powerful tools for the future.
5. How markets are reacting
With this huge business deal in place the commodity futures trading commission is making moves to change the rules on algorithmic trading. With some official regulations coming into place throughout the commodities markets for algorithmic trading this could change some of the strategies that Clearpool has to use. On November 24, 2015 the CFTC unanimously approved a notice of proposed rulemaking on automated trading that was first proposed in 2013. Most of these new rules are simply to refute a number of common sense risk controls that could potentially cause breakdowns in markets throughout the world. By limiting the number of order messaging, order cancellations and making sure that all algorithms are tested and monitored it's possible to produce a risk controls for the future of algorithmic trading. Producing provisions to prevent market crashes as well as establishing compliance reports for algorithmic trading will help to produce a more stable market even if algorithmic trading can produce a slight advantage in speed and efficiency. Reducing risk and compliance to these new regulations will be a big aspect guiding Clearpool's development for the future.
Clearpool has an enhanced vision for the future of using trading technology with the help of strong algorithmic trading strategies to ensure that nearly any client can see gains in the market by investing their money. Clearpool certainly has a long track record of achievements to back up this planned vision as well. Reputational asset management with the help of algorithmic trading and a timeless software has become a significant contribution to the company's success and will certainly be a big focus into the future of the company as well.
Which broker has the highest fees? Who offers the highest quality data? Which platform is the best for day traders and beginners?
Mobile trading apps become increasingly popular among young people and inexperienced traders. But are they really trustworthy and able to generate profits?
We provide a breakdown for software comparison between NinjaTrader, TradeStation and MultiCharts which is intended to help you make the right choice.